Home > Country/Project >Cambodia>Highway One>Filed Grievance
Filed Grievance
Filed Grievance
On 28 July 2007, 63 members of the Kraing Kaok and Steung Slot Communities living in Neak Loeung Commune, Prey Veng Province asked a Cambodian NGO, the Conservation and Development on Cambodia (CDCam), to represent them in a case filed with the ADB's SPF. Most of the 63 families were already repaid the compensation in 2006. However, in their letter of grievance they claimed, among other things, 1) that they still could not restore their life and livelihood; 2) that they could not pay back the debt accumulated during the time when they had not been properly compensated; and 3) that they should immediately be given a land title for a resettled land at no cost, as promised in the ADB's project document. The two communities also requested that SPF should examine complaints voiced by other villagers affected by the HW1 Project.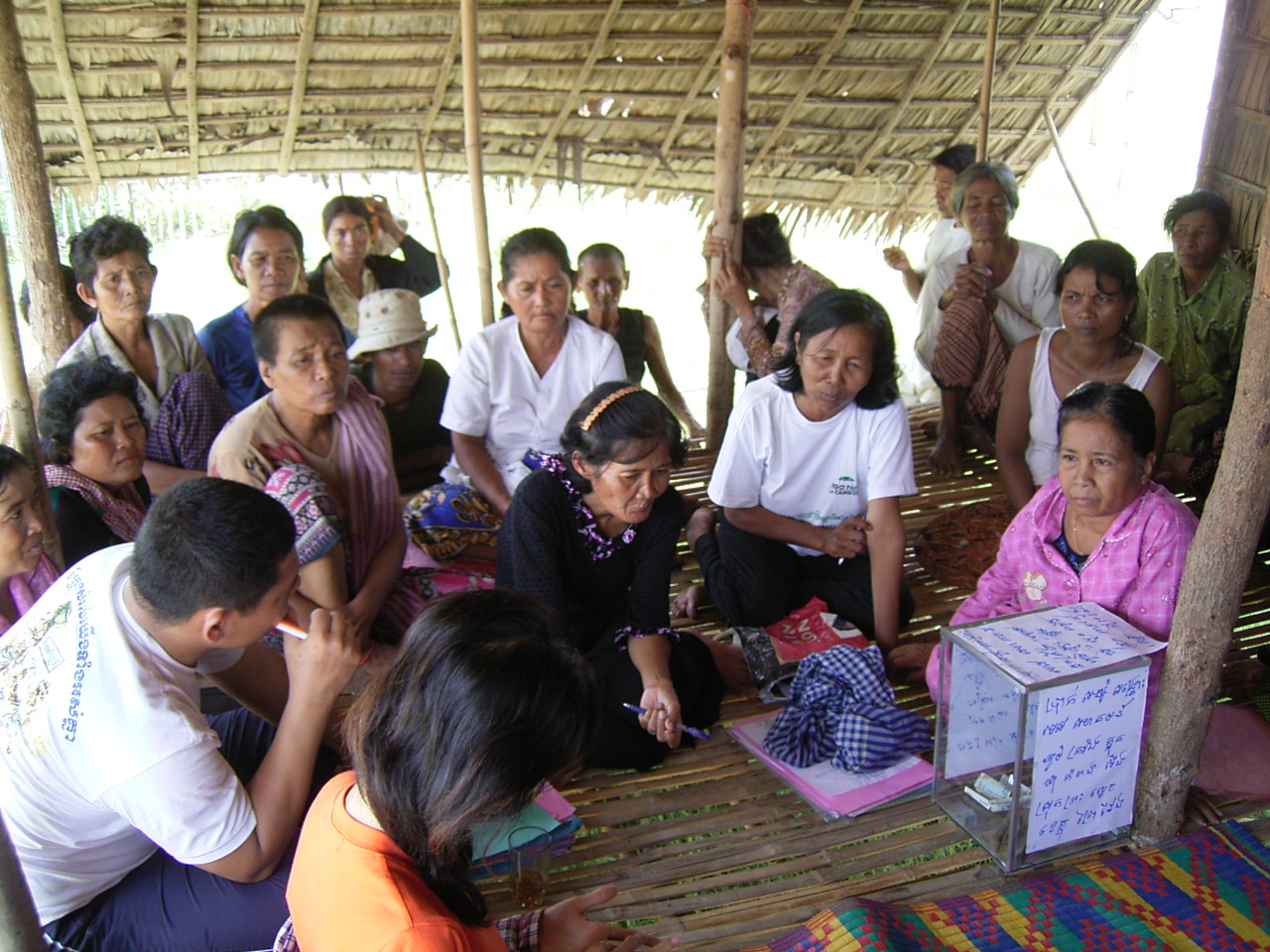 The 63 families learning about SPF procedures from NGOs (June 2007)
Case Declared as Eligible
Mr. Robert May, SPF, visited Cambodia in August 2007 and met with two community leaders, as well as CDCam members. CDCam strongly suggested to SPF that he should take this opportunity and speak with as many villagers as possible in the Kraing Kaok and Steung Slot Communities. However, SPF said that the purpose of his visit that time was to check the eligibility of the two community leaders, who had signed the grievance letters, and promised that he would come back to meet the other villagers. Likewise, Mr. May did not agree to visit other affected communities along the HW1. NGOs and affected villagers were disappointed because SPF had missed a great opportunity to learn about the problems created by the ADB-funded project. After having returned to the ADB headquarters in Manila, SPF declared the 63 families' case as eligible on 19 September 2007.
SPF Failed to Re-Visit Cambodia
The next step was for SPF to visit the 63 families, interview them to gather more information, and draft a Review and Assessment Report (RAR). However, SPF was not able to re-visit the communities. SPF explained that he had failed to obtain permission from the Cambodian government to carry out his second mission. On 7 October 2007, without any prior consultations, SPF informed the two communities and CDCam that he would draft an RAR without a site visit. SPF subsequently sent a draft RAR in English and Khmer to CDCam and the 63 families, seeking for their comments through a Cambodian consultant. However, the families found it hard to comment on SPF's draft report, as it was not as full-fledged as had been expected.
Materials
>>63 families' grievance:
The Kraing Kaok Community's Grievance Letter to SPF, dated 25 July 2007 (original in Khmer).
The Steung Slot Community's Grievance Letter to SPF, dated 25 July 2007 (original in Khmer).
Selected Narratives from the Kraing Kaok Community, submitted to SPF on 20 August 2007.
Selected Narratives from the Steung Slot Community, submitted to SPF on 20 August 2007.